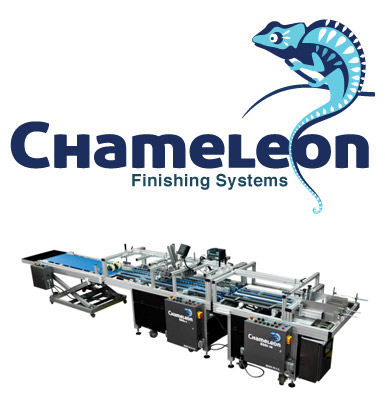 Print Finishing Equipment
• Flexible • Capable • Reconfigurable • Fast • Efficient •
These are just a few of the words that can used to describe the line of Chameleon Multi-Function Folder Gluers: The Chameleon's unique make ready platform and industry leading belt speed provide for quicker setups and faster production speeds on pocketed, direct mail, promotional, and many other packaging products.
Designed and manufactured in the United States, the Chameleon's blend of productivity and versatility are setting new industry standards for multi-function folding and glueing systems.
Click here to learn more about Chameleon Finishing Equipment.